Cedar Rapids Iowa Office Information
We are currently open by appointment only, so please call 319.363.3848 to make an appointment.
BDH Technology's Cedar Rapids office is located at 3260 Southgate Place SW, Suite 10. It is off the 33rd Avenue SW (Exit 17) exit of I-380. The building is directly behind the Metro Buffet. Our office is on the top floor of the building with ground level access from the back of the building. Use the west door (farthest from the street) on the north side (back) of the building. Our office is directly to the right once you go through the door.
Please click here for a map or for driving directions to our location.
BDH Technology
3260 Southgate Place SW
Cedar Rapids, IA 52404
Work: 319.363.3848
Fax: 319.362.3208
work Toll Free: 1.877.575.1818
E-mail: contact@bdhtek.com
Below is an area map showing our location in relationship to other business in the area.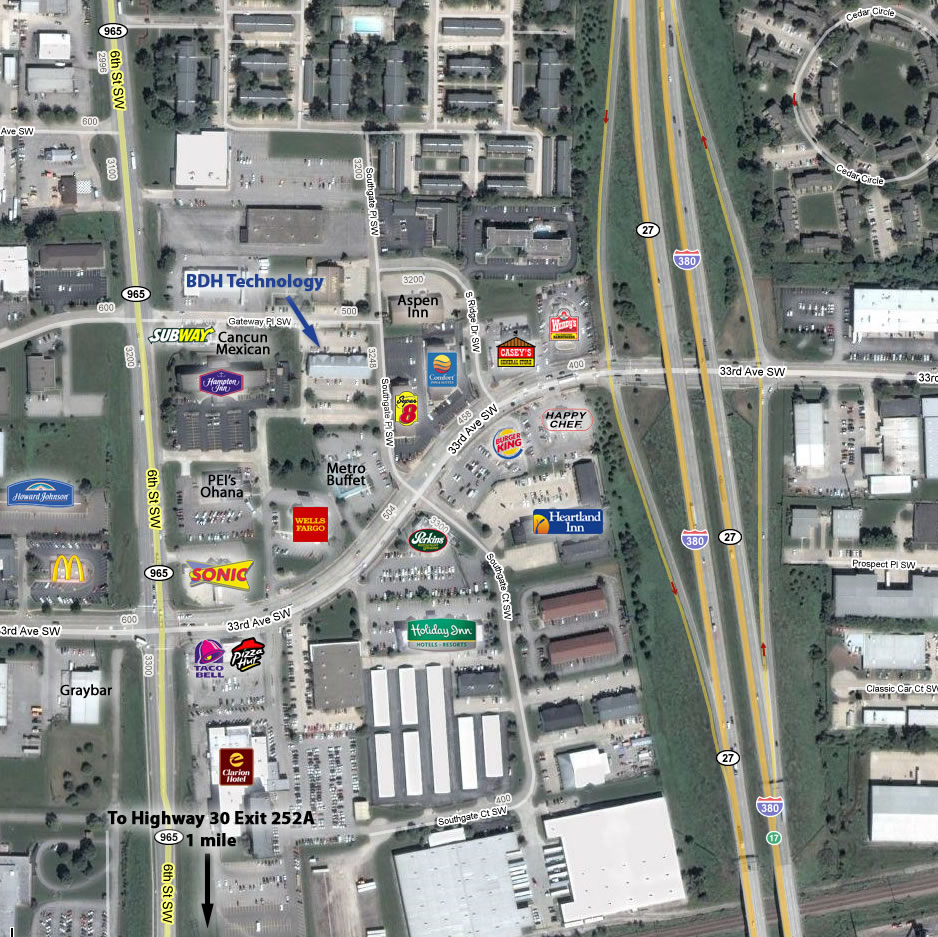 Don't see what you are looking for? Have more questions? We're here to help. Just contact us for a free, no-obligation estimate.